FLORIDA KEYS — Florida Keys visitors and residents can commemorate the subtropical island chain's bicentennial with events including a family-style waterfront picnic in Key Largo and Lower Keys festivities and fireworks highlighted by the creation of the world's largest Key lime pie.
The activities salute the 200th anniversary of the Florida Territorial Legislature's founding of Monroe County, which contains the entire Florida Keys, on July 3, 1823. As well as recognizing the historic anniversary, they spotlight unique aspects of the Keys' vibrant two-century history.
Commemorative events began in March with a community concert and drone show in Key West and continued on May 19 with a gathering on the Old Seven Mile Bridge, where attendees rasied glasses in a toast to the occasion and the sunset.
Next on the bicentennial schedule was a culinary event that highlighted Florida Keys seafood, the talents of celebrity and local chefs, and the region's longstanding fishing industry and captains in Islamorada.
Saturday, June 17, brings a picnic beginning at 6 p.m. at Rowell's Waterfront Park, located at 104550 Overseas Highway in Key Largo. The evening is to feature live music by the U.S. Navy Rock Band and the Mangrove Swamp Band, fireworks reflecting the Keys' exuberant spirit, traditional picnic fare and mini-cupcakes, and family-fun activities and entertainment options. Plans also call for face-painting, bounce houses and more for kids.
Bicentennial celebrations are to culminate July 3 — 200 years to the day after Monroe County's 1823 establishment — with a 5-10 p.m. family-friendly gathering at Big Pine Community Park that overlooks the Gulf of Mexico at the end of Sands Road. Highlights are to include the creation and serving of the world's largest Key lime pie — expected to measure 13.14 feet in diameter and be prepared with a traditional graham-cracker crust and whipped cream topping. Following its creation, the gargantuan version of the Florida Keys' signature dessert will be certified in a resolution by Monroe County commissioners.
The high-energy evening is to feature live music by Brian Roberts and the Prime Movers, as well as former American Idol finalist and Keys resident Kristen McNamara. Also planned are a bounce house, slide and games for kids, food trucks, beverages for sale, and a glittering fireworks and laser light show from a barge on the Gulf. The once-in-a-lifetime community event is presented by the Lower Keys Rotary Club and Monroe County.
Even after the July 3 festivities, the Florida Keys' bicentennial is to be prominently recognized. Throughout 2023, museum exhibits and festivals are being themed to commemorate the anniversary and the island chain's vibrant two-century heritage.
Bicentennial celebration information: fla-keys.com/keys200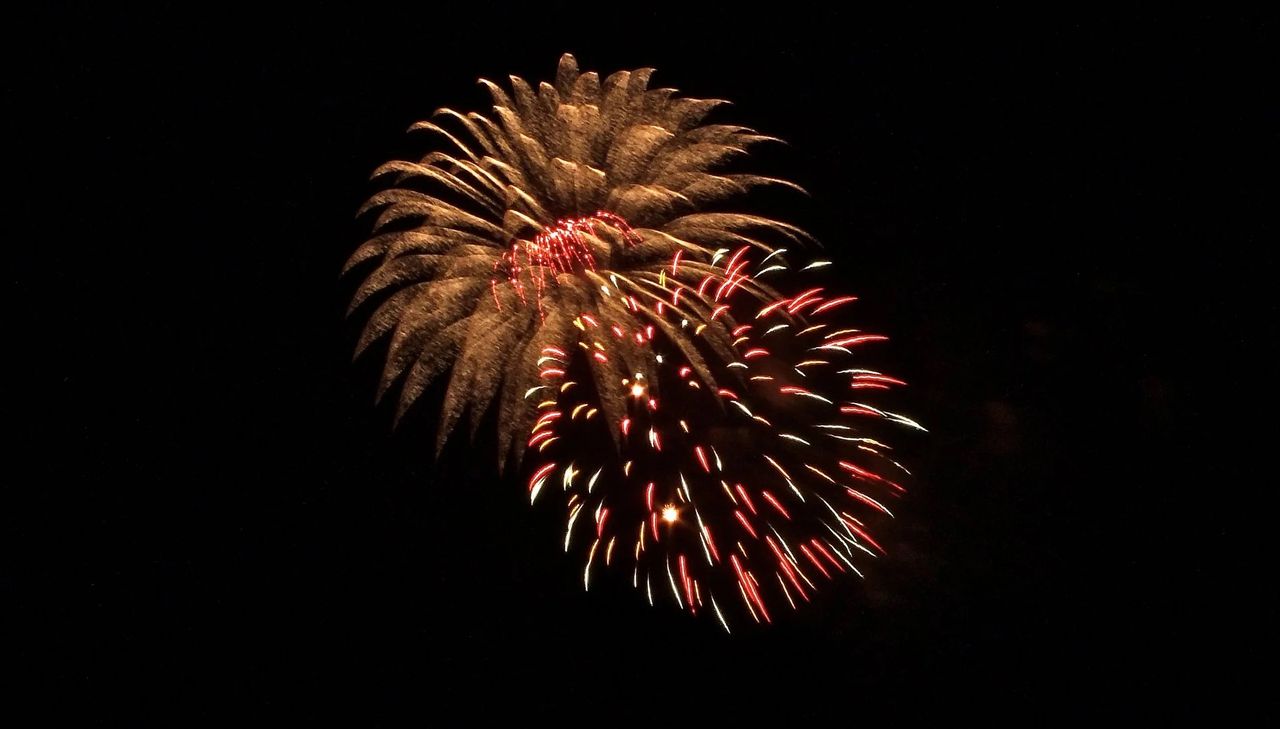 Bicentennial fireworks displays can be seen at a June 17 event in Key Largo and on July 3 in Big Pine Key.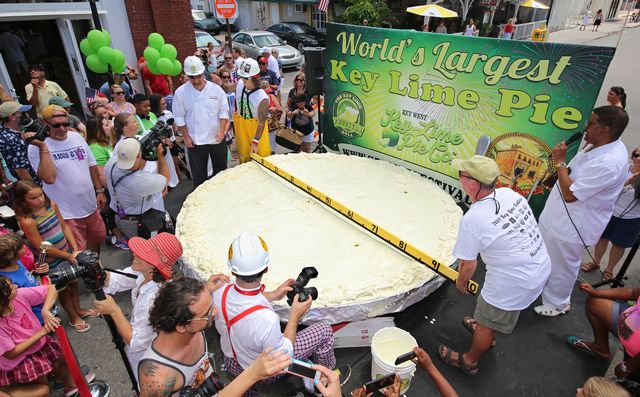 A Key lime pie measuring 9 feet, 2 inches was created in 2014 during the annual Key Lime Festival in Key West. In 2023, bakers will attempt to set a new largest Key lime pie record during the July 3 event in Big Pine Key. Photo: Rob O'Neal
This article was updated on June 19, 2023 at 9:44 AM