Rob O'Neal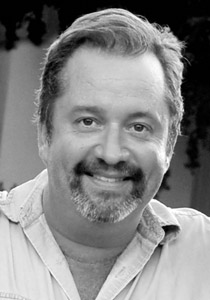 For 15 years, I've been a staff photographer at the Key West Citizen newspaper. From Dayton, Ohio, I graduated from photography school and couldn't be happier with my decision to land here at the end of the road.
The Florida Keys offer both pros and hobbyists alike an incredible amount of photo opportunities.
I love photography. I'm never without a camera and despite some photographic disappointments, I, like anyone with a healthy obsession, refuse to let up.
With more than 300 days a year of sunshine and a wide color palette, it's nearly impossible to leave the Keys without a few gorgeous images.
A sequel to my 160-page Key West Photo Safari (2005) coffee table book is planned, along with a book on my dozens of trips to Cuba, a fourth Florida Keys & Key West calendar as well as a 2012 Jimmy Buffett calendar project with Margaritaville Key West.
---
Q & A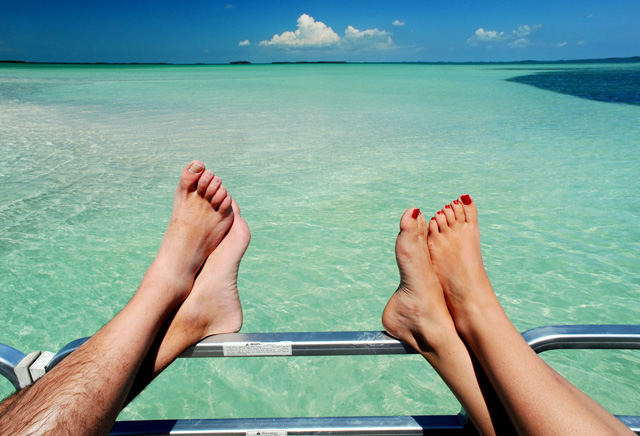 What makes the Florida Keys special for photography?
Being completely surrounded by beautiful water, amazing wildlife and some truly out-of-the-ordinary folks, the Keys is a treasure trove of interesting subjects. Due to my background in photojournalism, a large part of my work includes people. This is a personal choice, but I believe people breathe life into photographs. I also shy away from abusing Photoshop. There are plenty of colors to be had down here, so why ruin it with garish, over-saturated and unrealistic tones?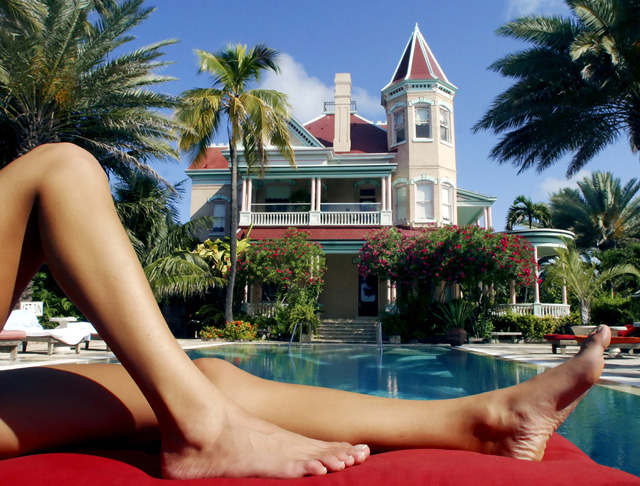 Tell us about your favorite shooting location in the Florida Keys?
A few obvious choices are the Keys' parks like Bahia Honda, John Pennecamp, and, of course, Fort Jefferson in the Dry Tortugas. Big Pine Key and No Name Key are great, too. Key deer and the occasional alligator at the Blue Hole are things you just won't find on a trip to Orlando.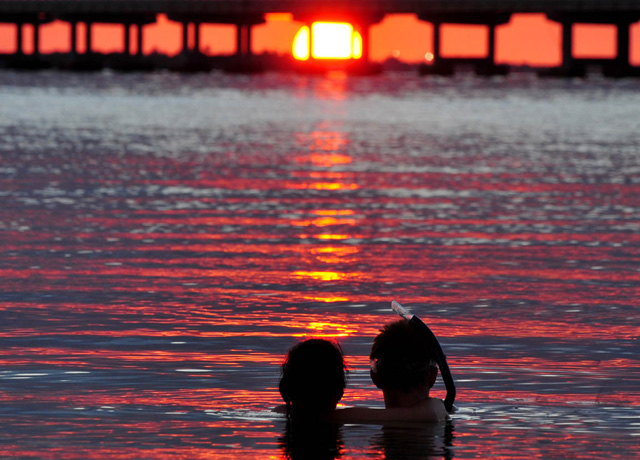 Other locations you'd suggest?
There are countless, funky marinas and waterfront bars and restaurants that provide really cool backgrounds. Robbie's Marina on Lower Matecumbe Key, for instance, is a good example.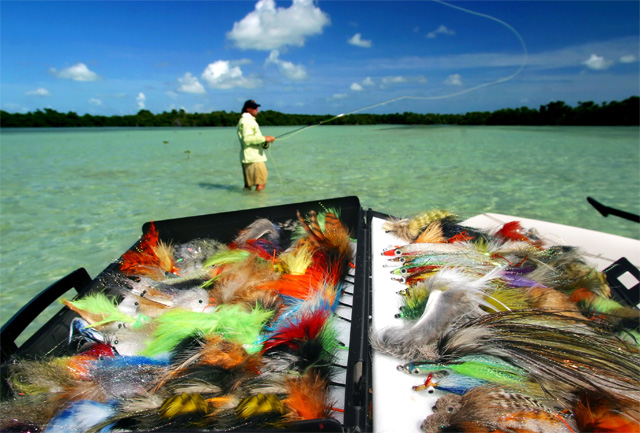 What is your favorite time of day to shoot pictures in the Florida Keys? Why?
You'll hear a lot about 'magic hour.' This is the hour or so just after sunrise and just before sunset, and yes, golden light is a good thing, but there are willing subjects throughout the day. For instance, to capture the stunning blues and greens of the ocean, or a kitesurfer's sail against a crazy blue sky, the harshest, brightest light of midday sun is the answer.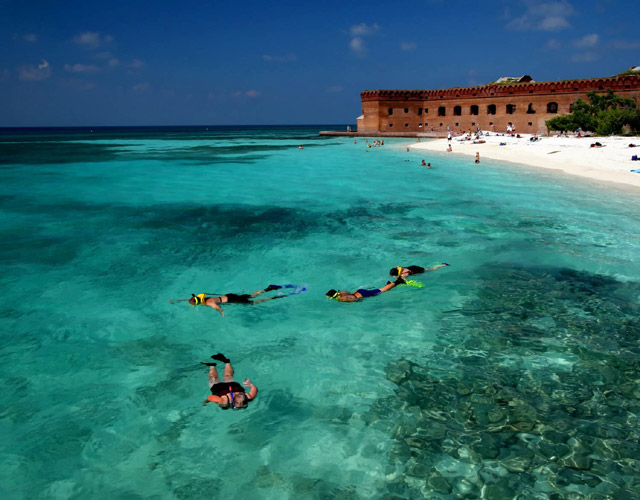 Can travelers shoot decent pictures with a simple point-and-shoot camera in the Keys and what tips can you offer for people with this kind of camera?
When it comes to photo gear, you can easily drive yourself crazy. There is way too much out there. Fact is, a decent point and shoot digital camera can do wonders, just be sure to have plenty of memory cards and backup batteries. Nothing kills a great photo op like a dead battery. Hmm, now how do I know that?
Nowadays, with digital photography, it's wise to shoot a lot and sort it all out later, and when you do, be sure to rename your files wisely. This will pay off in the future.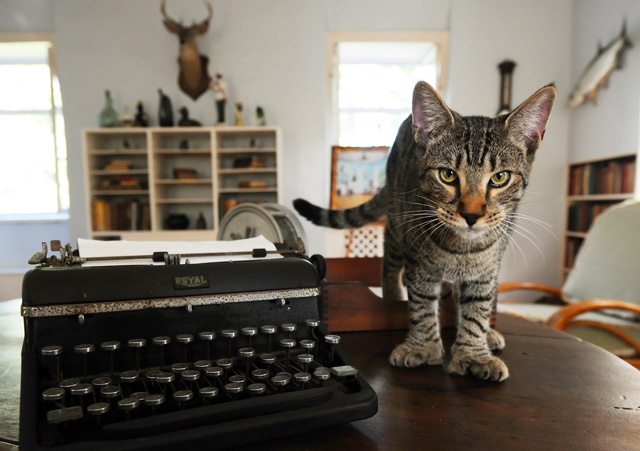 For serious amateurs, who have digital SLR cameras, what advice can you give them about lens selection (and other equipment) when traveling to the Keys?
Though these cameras perform well, a good Digital Single-Lens Reflex Camera (a camera with interchangeable lenses) will widen your options and generally create higher quality images. If you're not ready to drop two grand on a lens, there are many nice 'all-in-one' lenses starting at around $500. These lower-end zoom lenses can range from a wide 28mm to a telephoto 300mm and allow the shooter to photograph, for instance, an entire flock of birds in one shot and a tight shot of one bird in the next.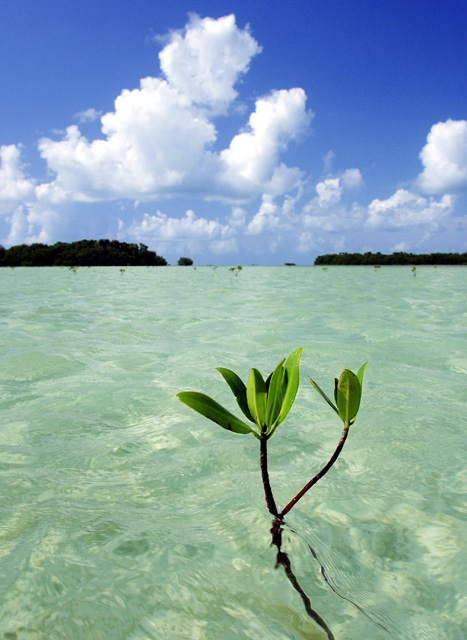 If you could impart only one piece of advice for a traveler shooting photos in the Keys, what would that be?
If your subject allows, try shooting from several angles and distances.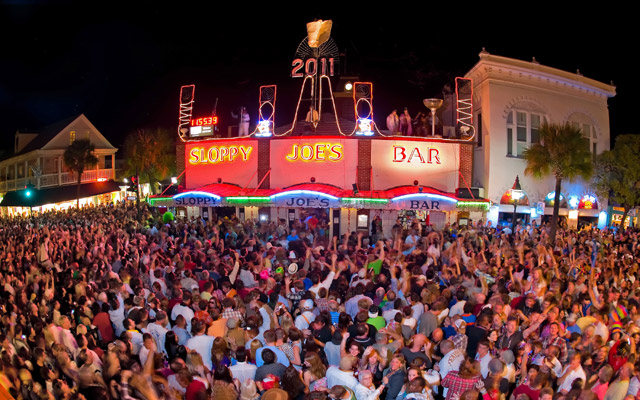 Everyone knows that at night, you should use a flash, but there are scenes on bright sunny days that will benefit greatly from the use of your camera's flash. If you are close to your subject (within 10 feet or so), shoot a photo with the flash, then one without. If your camera is fully automatic, you will need to set it to 'force flash.' The reason for this is that your camera 'sees' that it is a bright, sunny day. Adding flash will open up shadows under people's eyes and make an incredible difference in quality.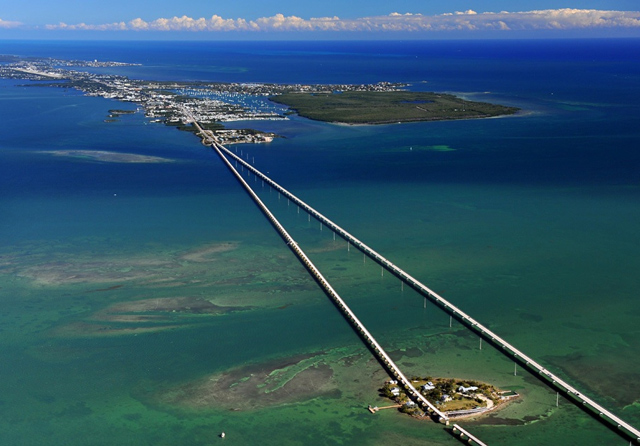 Check your lens often. Fingerprints will degrade your image.
Download your images often. A lost camera can mean hundreds of images lost.
Fill the frame and be aware of distractions in the background.
I'm sure you'll have a great time in our neck of the woods, and with a little effort, you can share with the world the natural and not-so-normal lifestyle in the Florida Keys.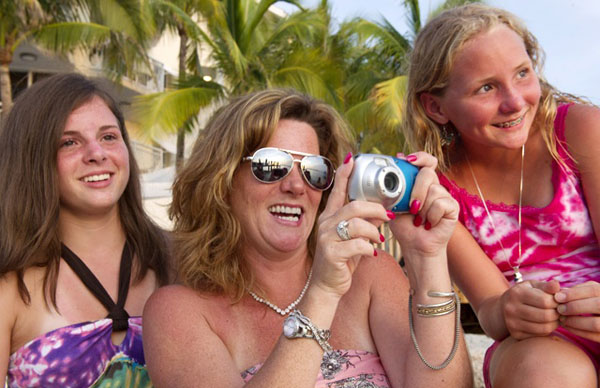 ← Previous: Alan S. Maltz • Next: Tom and Therisa Stack →