Alan S. Maltz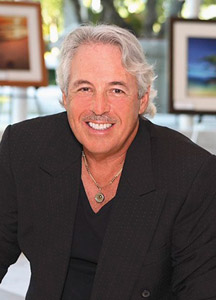 The nature, destination and landscape photography of Alan S. Maltz has earned him the designation of Official Wildlife Photographer of Florida by The Wildlife Foundation of Florida, and Visit Florida's Official Fine Art Photographer of Florida.
Art collections can be found in Miami's Bank of America Tower at International Place; Atlanta's Carter Presidential Library; The Ritz-Carlton in St. Thomas, U.S. Virgin Islands; and Canson in Caen, France.
Maltz's award-winning books include Key West Color (1995), Miami City Of Dreams (1997), Florida ... Beyond the Blue Horizon (2006); Visions of Beauty-Fort Myers, Sanibel & Beyond ... (2010); and in 2012, Journey Through Paradise-Naples, Marco Island & The Everglades.
"Photography for me expresses a natural, intuitive sense of knowing what to do and when to do it. Through the years I have perfected my technique, but my initial vision remains unchanged — the substance comes straight from my heart."
---
Q & A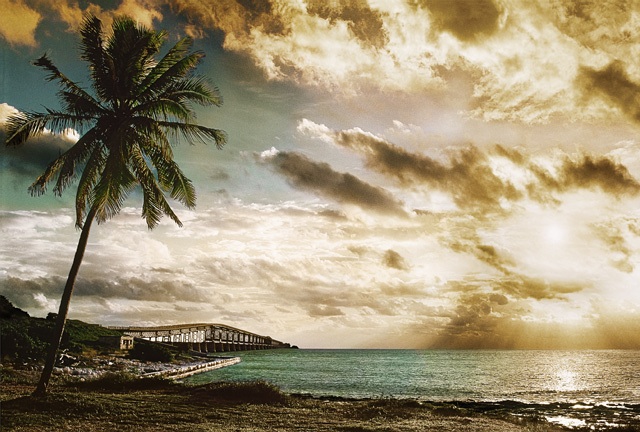 What makes the Florida Keys special for photography?
I have been a Florida Keys resident and a professional photographer for more than three decades. For me personally, I am inspired by the unique natural beauty, the water and the light. Many of my clients and projects are outside the Keys, so I do a lot of traveling.
The constant is the feeling I get once I return to the Keys. It is a place close to my heart I call home.
Tell us about your favorite shooting location in the Florida Keys
My favorite location is on the Overseas Highway, between mile marker 12 & 13 at sunset. There are a number of focal points to shoot including a full view of the sun setting against the backdrop of mangrove islands (during summer months), ever expansive sky, clouds, backlit mangroves and water birds. The show is different every night with no reruns.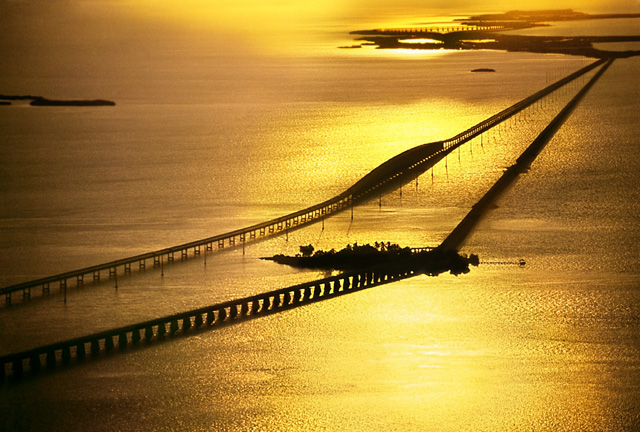 Other suggested locations?
Anne's Beach in Islamorada, Fort Taylor in Key West, architecture in Key West, Seven Mile Bridge in Marathon, John Pennekamp State Park in Key Largo all have great potential for capturing Keys imagery.
What is your favorite time(s) of day to shoot pictures in the Keys? Why?
I have built my reputation on capturing images during specific times of the day. For me, I like to be on location and in place, ready to shoot at least one half hour before sunrise to about 9:30 AM and about two hours before sunset into twilight.
That is when the magic happens for me. I rarely bother to shoot any other time, unless the subject matter calls for it (like florals).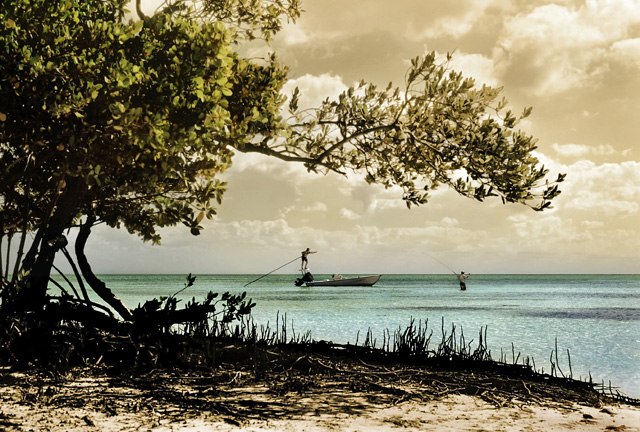 Can travelers shoot decent pictures with a simple point-and-shoot camera in the Keys and what tips can you offer for people with this kind of camera.
I believe you can create award-winning images with any type of camera. In the past, I have captured some great work with point and shoot cameras. The thing to be conscious of is the reproduction aspect. You can get great shots with point and shoot cameras, but if the equipment is not high quality, you will be limited in the size and scope of your prints. It all depends on what your expectations are and what you want to do with the end results.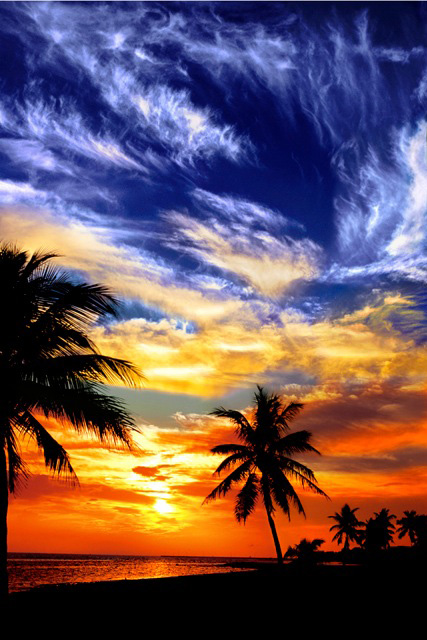 For serious amateurs, who have digital SLR cameras, what advice can you give them about lens selection (and other equipment) when traveling to the Keys?
I am from the old school and still use film. I produce large art murals (12' x 8' and larger for some of my installations) and I find film works better with my particular style. In general, I recommend zoom lenses. I like to cover a range from extreme wide to moderate telephoto. I think two zoom lenses, one wide and one telephoto would work for most serious amateurs. If you have room and a budget, a longer-range telephoto zoom would be nice for wildlife, architecture, etc.
Also, be very careful when taking equipment on a boat, especially a small one. Salt water and camera equipment is not a good mix.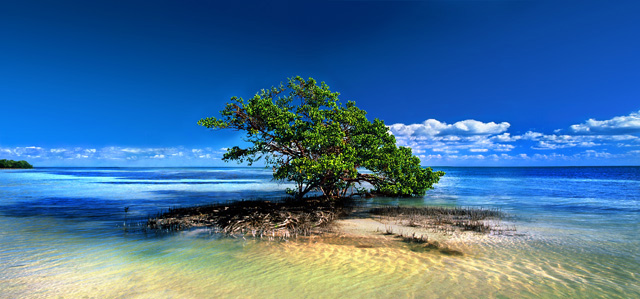 If you could impart only one piece of advice for a traveler shooting photos in the Keys, what would that be?
Make sure your equipment is in good working order. If possible, have more than one camera body because the closest camera repair is approximately 150 miles from Key West! If something goes wrong with your equipment in the Keys, there are few if any options short of buying a new camera.
Any other comments or advice you might have for a travelers shooting photos in the Keys?
Plan your photographic journey in the Keys before you arrive. Have a basic game plan based on your passion as a photographer.
Do some research as to what the Keys are about and what this area has to offer, visually. Always be ready to capture unexpected, candid moments as well. That is where the real fun is and where your most memorable images most likely will be created!
← Previous: Bill Keogh • Next: Rob O'Neal →