Tom and Therisa Stack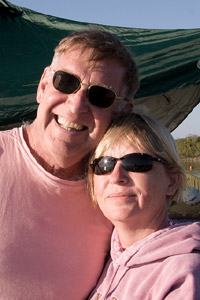 Tom and Therisa Stack are one of the world's most widely published husband and wife photography teams. Full-time professionals with over 35 years of experience, they specialize in photographing the Florida Keys both underwater and above.
Residents of Tavernier, they journey on frequent photo assignments. They have worked closely with the Florida Keys National Marine Sanctuary and other groups actively involved with the preservation of coral reefs, mangroves and marine life.
Their work has been published by National Geographic, Disney, Audubon, Sierra Club, National Wildlife Federation, Sea World, Hallmark, Barnes and Noble, World Wildlife Fund, American Greetings, Monterey Bay Aquarium, Discover, Nature Conservancy, McGraw-Hill, Travel + Leisure, Power and Motoryacht, National Geographic Traveler, World Book Encyclopedia, Scholastic, and numerous others.
Tom and Therisa have published three of their own books, including "Florida Keys Impressions" by Farcountry Press.
They also offer private Photoshop instructional classes.
---
Q & A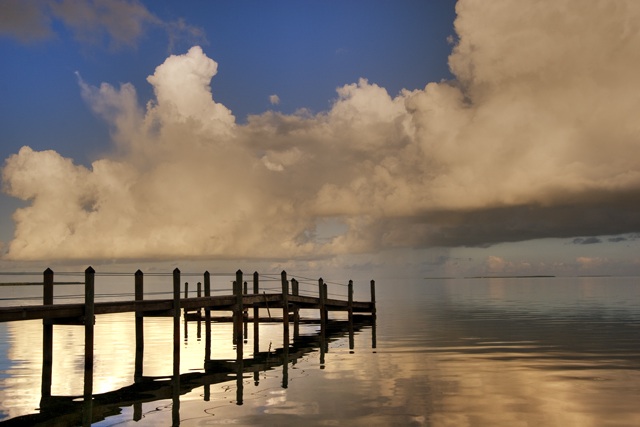 What makes the Florida Keys special for photography?
The Keys are a unique, sub-tropical paradise you can drive to and you don't need a passport! Because the weather is fabulous all year, you can shoot a wide variety of subjects both underwater and above the water. We've traveled on assignment throughout the Caribbean and have never encountered the tremendous schools of fish that you can see every day of the week in the waters of our Florida Keys reefs. The light tends to be magical, soft and diffused here.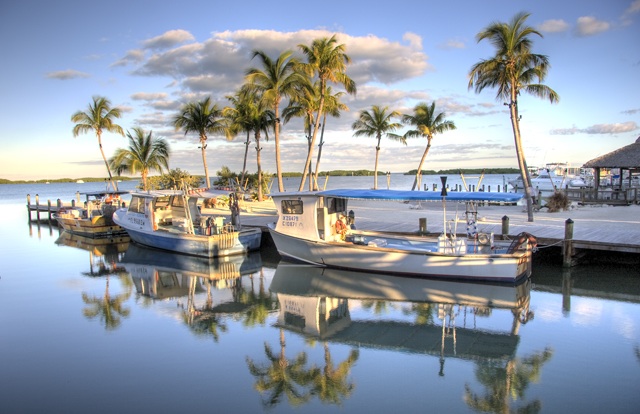 Tell us about your favorite shooting location in the Florida Keys?
Grecian Rocks off Key Largo provides protected, clear, shallow water teeming with juvenile fish with stands star coral and healthy turtle grass serving as a home to scores of Queen Conch. This is a very special snorkeling location adjacent to the Christ of the Abyss statue.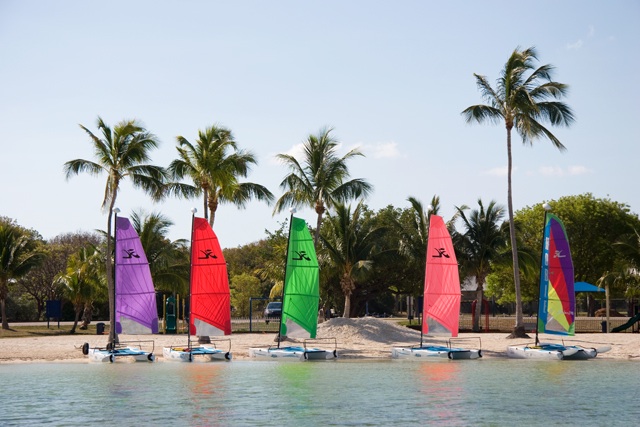 Other locations you'd suggest?
There are many wonderful kayaking locations and destinations. There is a beautiful small waterway through the mangroves to explore (probably Little Snake Creek) not far off the beach at Founder's Park on Plantation Key. Or launch right off Highway 1 at the north end of Lower Matecumbe Key, paddle out to historic Indian Key, and explore the ruins. There is a new, public kayak launch ramp/dock on the southwest side of the Tavernier Creek bridge. After a short paddle through a residential canal you will emerge on Florida Bay where you can explore a network of mangroves.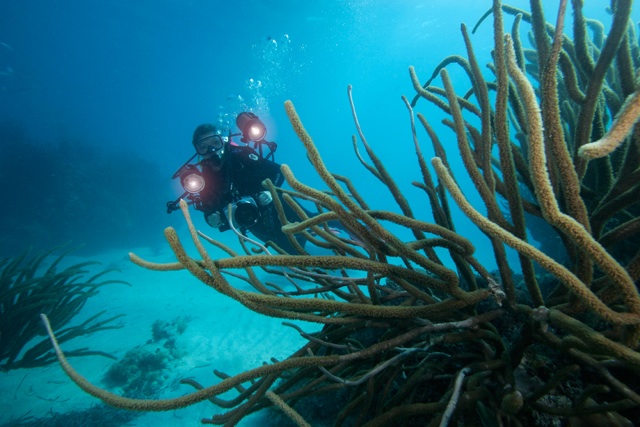 As a precaution, pack your camera in a plastic bag.
Of course waterfront dining at sunset never fails to provide fabulous photos!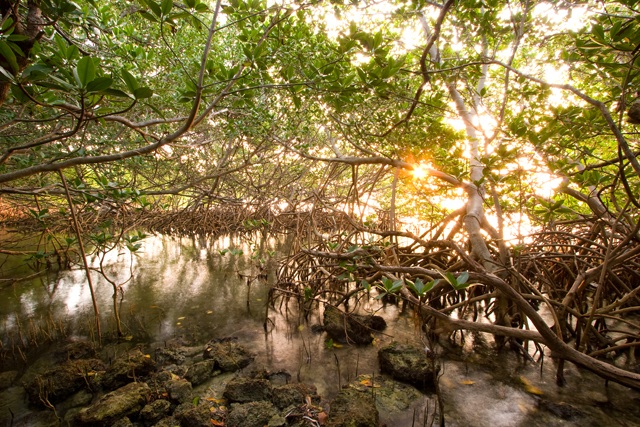 What is your favorite time of day to shoot pictures in the Florida Keys? Why?
We always like to be on location just before daybreak. Dawn provides incomparable light with saturated colors, drop-dead gorgeous clouds and usually-calm water.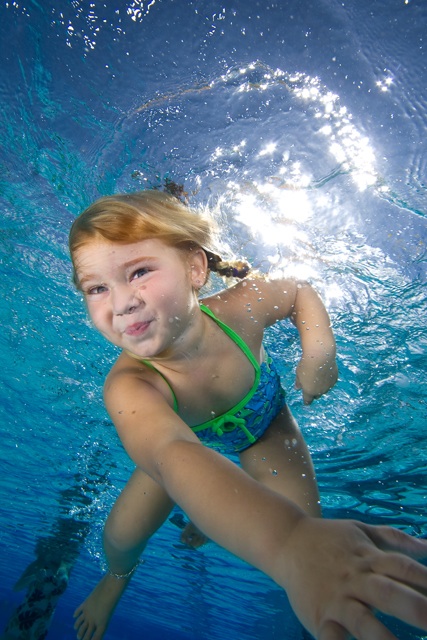 Can travelers shoot decent pictures with a simple point-and-shoot camera in the Keys and what tips can you offer for people with this kind of camera?
Absolutely yes! It's not about the equipment as much as it is about having a vision, a creative approach. Open your eyes and be aware of your surroundings. Photography is a great adventure. Notice light directions at various times of the day and revisit locations at dawn or dusk when the light is magical. Show others what kind of glitter you have in your wand!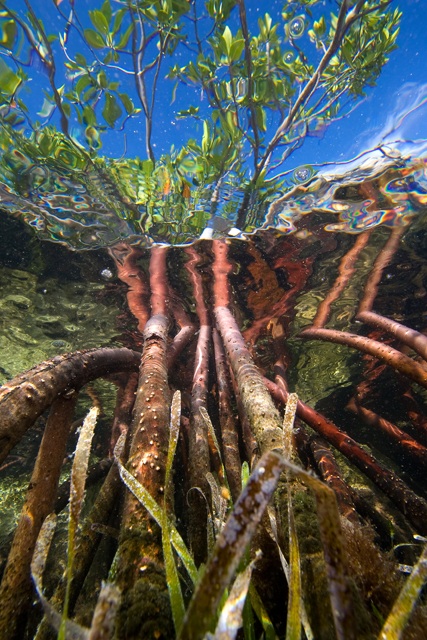 For serious amateurs, who have digital SLR cameras, what advice can you give them about lens selection (and other equipment) when traveling to the Keys?
We absolutely love to push visual perspectives with really wide-angle lenses. Avoid shooting the same perspective as everyone else, get low to the ground (or water), or get high. Be creative in your approach.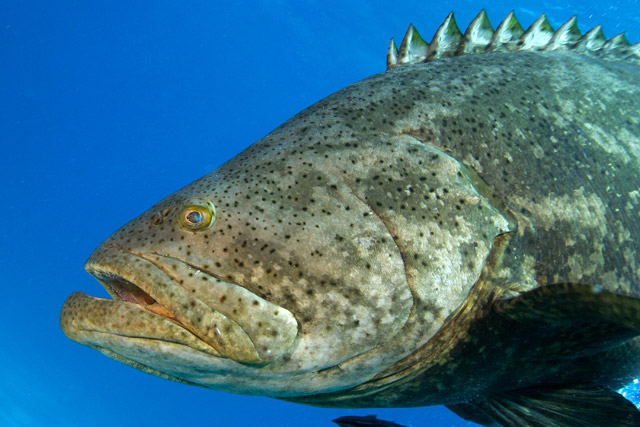 If you could impart only one piece of advice for a traveler shooting photos in the Keys, what would that be?
It's not about the destination, it's about the journey. Don't try and see all of the Keys in one day. Take the time to explore each of our beautiful islands!
← Previous: Rob O'Neal • Next: Stephen Frink →