Key lime pie is synonymous with the Florida Keys, and just about everyone can describe their favorite slice. But if Key limes themselves were to have an ambassador, that person would likely be Kermit Carpenter.
Visitors may not know his name right away, but they'll recognize him as the charming fellow who greets them outside Kermit's Key Lime Shoppe at Greene and Elizabeth streets in Key West. In addition, his cartoon likeness is on the label of every product found inside.
When Kermit first opened the shop with his grandmother's recipe for Key lime pie, he knew he needed something more to attract shoppers. He and his sister Anita visualized incorporating Key lime into as many products as possible — and that creativity has taken Kermit far beyond transforming the tiny, tart yellow fruit into the "pucker perfect" pie.
His newest shop stands at 335F Duval St. From shampoos and soaps to barbecue sauces and salsas, every item in the stores is infused with the unique Key lime essence. Currently there are more than 120 products, and customers wonder what he'll think of next.
Clearly, Kermit — who celebrates his 80th birthday Oct. 31 — is passionate about Key limes. He recently explained what else brings him joy.
His motto: "All things Key lime!"
Where he dines: Onlywood Grill, Azur Restaurant and Flaming Buoy Filet Co. in Key West
Where he explores: New cities in the Old World
How he relaxes: "Believe it or not, relaxing or 'chilling' for me is being out front of the shop, greeting and meeting new people."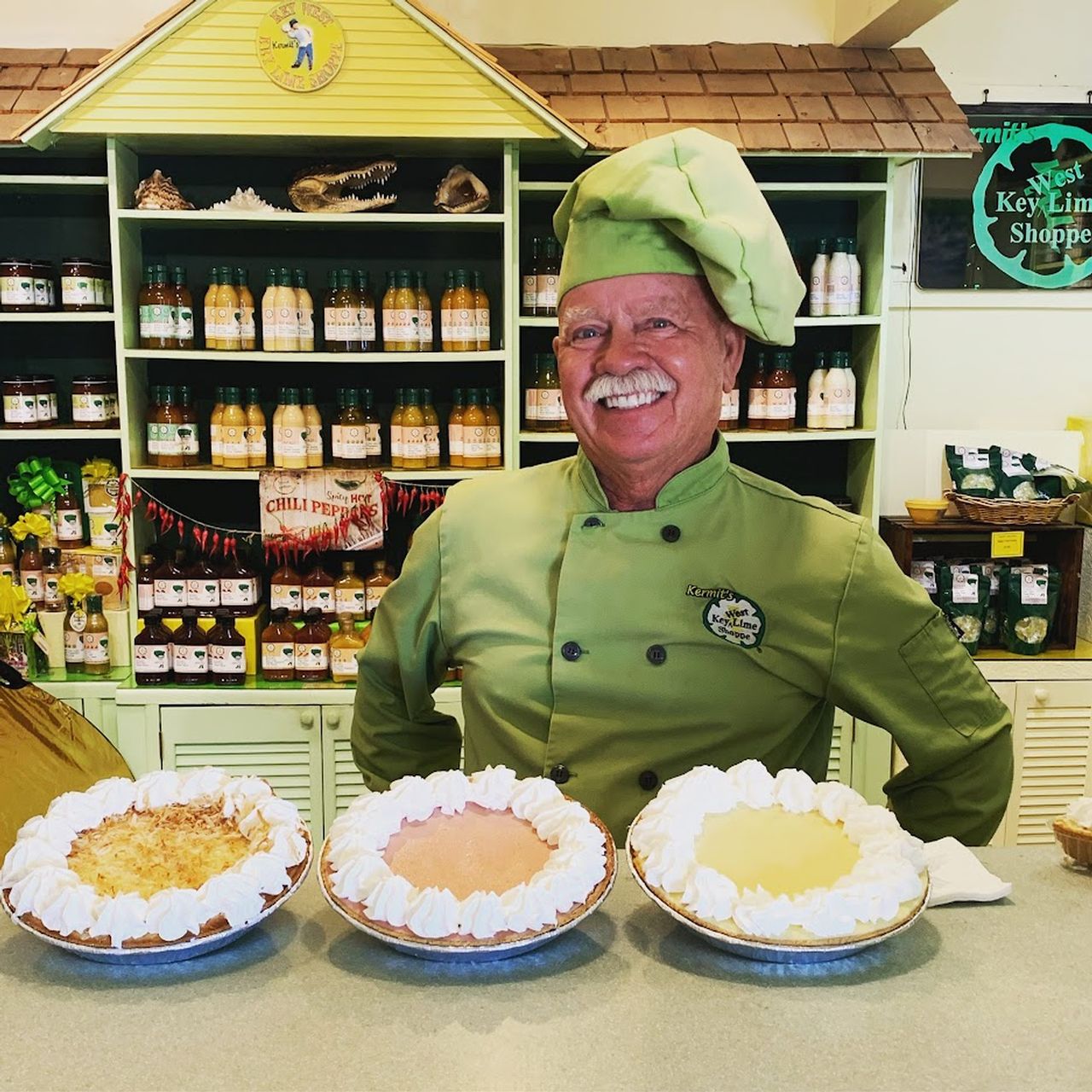 Kermit Carpenter can frequently be spotted in front of or inside his store at the corner of Greene and Elizabeth Streets in Key West, greeting passersby and meeting new people. Photos courtesy of Kermit's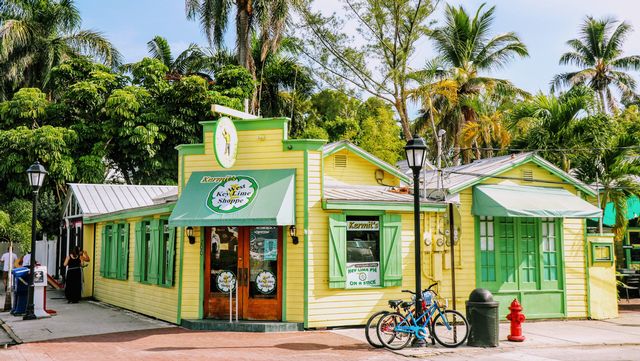 Kermit's Key Lime Shoppes are filled with over 120 products, all incorporating Key lime, from soaps to barbecue sauces and salsas and many more.
This article was updated on September 1, 2023 at 4:34 PM