KEY WEST, Florida Keys — Luckily for most competitors in Key West's renowned Conch Shell Blowing Contest, they don't have to be stellar musicians to test their pucker power in the quirky challenge.
Set for noon to 2 p.m. Saturday, March 4, in the lush garden of Key West's Oldest House Museum, 322 Duval St., the contest instead draws people eager to share in a time-honored Key West tradition: blowing blasts on a pink-lined conch shell, a widely recognized symbol of the Florida Keys.
Entrants are to squawk, honk and possibly even produce tuneful tones during the offbeat event that features free admission for spectators and free entry for competitors.
Presented by the Old Island Restoration Foundation and now in its 59th year, the competition salutes the historic importance of the conch in the Florida Keys. Centuries ago natives from the Calusa tribe blew conch shells to communicate over distance. In the 1800s, when the local economy was largely based on salvaging cargoes from ships wrecked on the nearby reef, seafarers used the shells as maritime signaling devices.
The Keys' connection with conch goes far beyond instrumental and communications applications. The meat of the hardy mollusk is the prime ingredient in conch chowder and conch fritters, two of the island chain's signature dishes. Keys natives proudly proclaim their own hardy nature by calling themselves "conchs" and their home the Conch Republic.
Aspiring "conch honk" contestants can register Saturday from 10 a.m., when gates open, to 11:45 a.m. in the garden of the Oldest House. The competition typically attracts several dozen individuals ranging from toddlers to seniors, as well as groups that sometimes pair their shell-playing with choreographed dance moves.
While most entrants only manage blasts or feeble bleats, a few past "pucker pros" have trumpeted recognizable snippets of classic rock numbers, show tunes and even composer Aram Khachaturian's intricate "Sabre Dance."
After a judging panel evaluates the quality, duration, loudness and novelty of the sounds produced by contestants, trophies and ribbons are presented to the winning men, women, groups and youngsters in multiple age categories.
Event information: oirf.org or 305-294-9501
Participants in the annual Conch Shell Blowing Contest display their mollusk musicianship. Photo: Rob O'Neal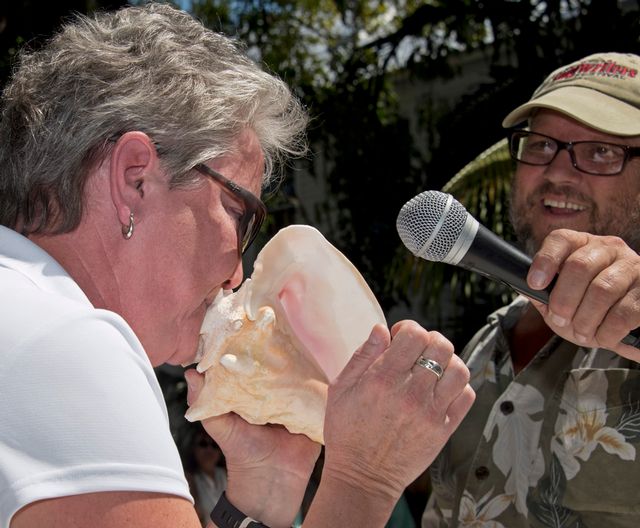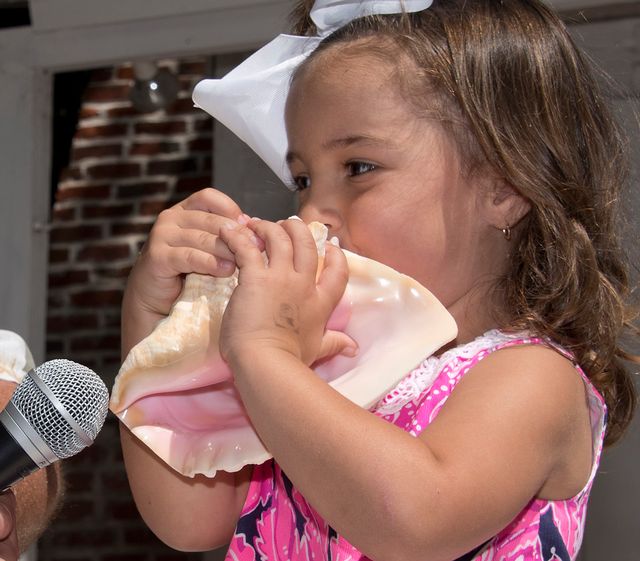 This article was updated on February 5, 2023 at 8:48 AM