The Florida Keys & Key West aren't just another vacation destination where you arrive, soak up some sun on a pretty beach, maybe do a little shopping or take a sightseeing tour, sample the local cuisine and depart, essentially unchanged, after a few days.
Certainly you can enjoy those activities almost anywhere along the 125-mile subtropical island chain. But the destination's vibrant and multifaceted vacation opportunities enable you to do much more than passively "see the Keys" or "visit the Keys."
The Florida Keys combine the features of a welcoming American small town with those of a Caribbean destination rich in mañana mindset, irreverent humor and unexpected joys. Don't just "see" these unique and individualistic islands —instead, experience them exuberantly and actively as a participatory adventurer.
The best way to begin your experience is to make a connection with Florida Keys locals. One of the Keys' greatest "natural resources" is the friendly, easygoing people who make the island chain their home.
As you explore the Keys during your vacation, you're likely to meet charterboat captains, artists, restaurateurs, animal rescuers, attractions operators, musicians and many others. Strike up conversations with them and you'll find that insights from these creative, quirky, independent people offer a unique window into the Keys' distinctive environment and culture.
For example, try kite-boarding with one of the Middle Keys' experts, fueled by the ever-present breeze on the shallow flats. Catch and release a silvery tarpon under the guidance of an Islamorada charterboat captain, feeling that throat-catching wonder when you let it slip back into its saltwater home.
Savor the flavor of cool, tart Key lime pie at a waterfront restaurant while the sound of an island band sets your feet tapping — and ask the servers and musicians where their favorite local hangouts are. Plunge into the spectacular underwater world off Key Largo on a professional dive or snorkel excursion, and soak up crewmembers' insights into the Keys' lesser-known underwater wonders.
Connect with the unique ecosystem while kayaking through the tranquil Lower Keys backcountry, watching the graceful sway and dance of sea birds and tropical fish as a naturalist/guide points out hidden wonders. Reawaken your creativity during classes and seminars led by Key West artists and artisans or satisfy your sense of heritage by following the route of the historic Overseas Railway.
You can even make a lasting difference during your vacation by joining Keys-based scientists and volunteers helping to preserve the region's coral reef environment.
When you open yourself to chatting with Florida Keys residents, seeking their insights and recommendations for off-the-beaten-path adventures, you can immerse yourself in the Keys and forge a lasting connection with the colorful, magical islands.
In fact, rather than being a typical "tourist," you can practically become a part-time local — enjoying a vacation experience that fills your senses and leaves you feeling vibrantly alive.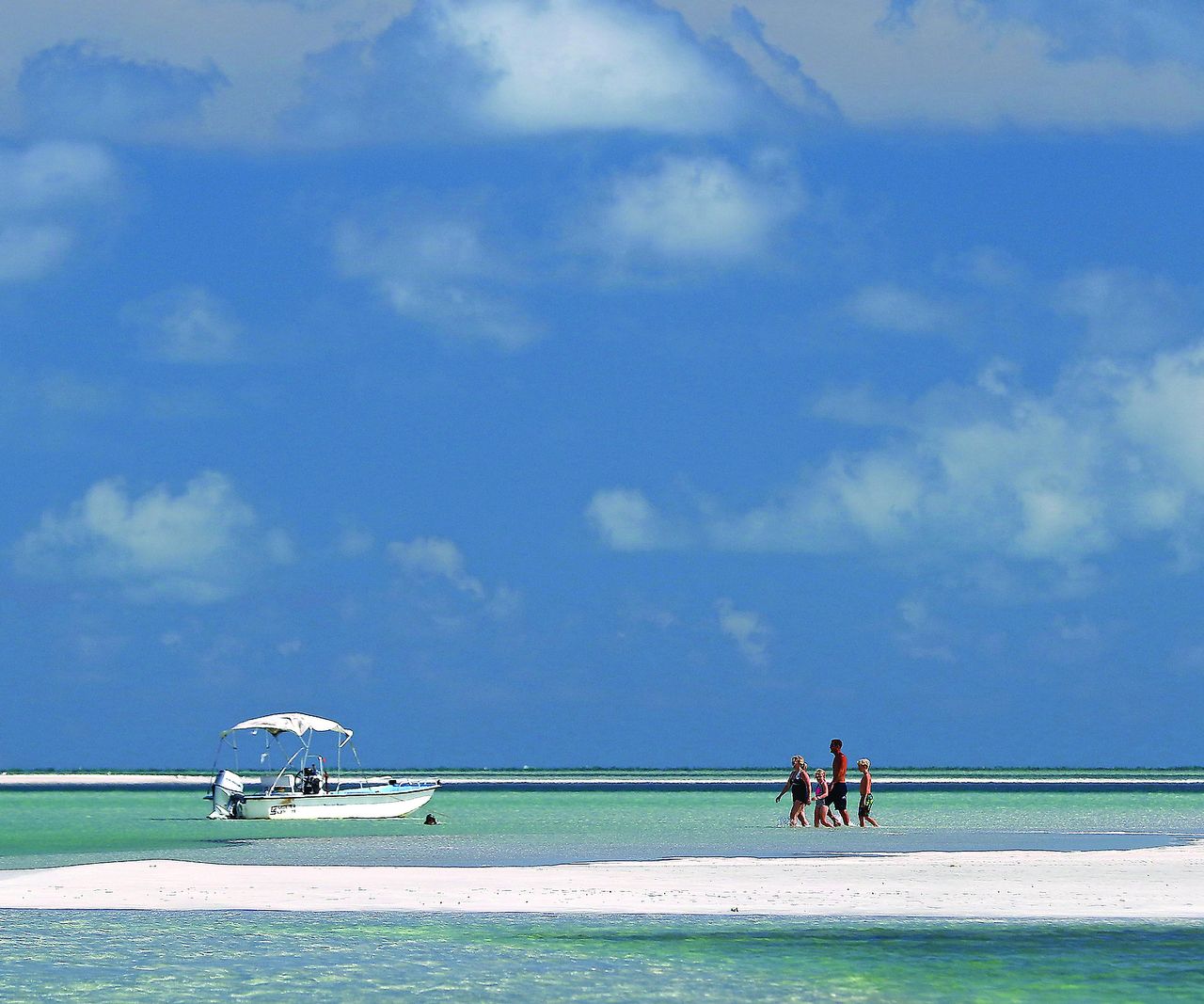 This article was updated on November 12, 2021 at 2:42 PM