LOOE KEY, Florida Keys — Divers and snorkelers can explore a portion of the continental United States' only coral barrier reef while enjoying a sub-sea concert that promotes reef preservation Saturday, July 10, in the Lower Florida Keys.
The 37th annual Lower Keys Underwater Music Festival, a melodic experience that spotlights environmentally responsible diving as well as reef protection, takes place at Looe Key Reef, an area of the Florida Keys National Marine Sanctuary approximately 6 miles south of Big Pine Key.
The sanctuary recently marked 30 years of protecting the waters surrounding the Florida Keys, including the iconic barrier reef that parallels the island chain.
The Underwater Music Festival is to be staged from 10 a.m. to 2 p.m. Saturday by Keys radio station US1 104.1 FM. Participants swim among Looe Key's vivid marine life and coral formations while listening to music broadcast by the radio station.
Tunes are piped underwater via speakers suspended beneath boats above the reef. The playlist is to feature marine melodies ranging from Jimmy Buffett's "Fins" to the "Pirates of the Caribbean" film theme and the Beatles' "Octopus's Garden."
Those planning to submerge themselves in the festival can learn about reef preservation Friday, July 9, during the 6-8 p.m. welcome gathering at Mote Marine Laboratory's Elizabeth Moore International Center for Coral Reef Research & Restoration, 24244 Overseas Highway on Summerland Key. Representatives of the center will be on hand to showcase Mote's groundbreaking coral cultivation and restoration efforts.
During Saturday's aquatic experience, the music is to be interspersed with diver awareness messages about ways to minimize environmental impacts on the world's reefs, whose rich biodiversity has led them to be called the rainforests of the sea.
As well as colorful reef fish and other marine life, divers and snorkelers might even spot "mermaids" and costumed characters beneath the waves.
Ocean enthusiasts interested in participating in the unique experience can reserve space on boats run by Lower Keys dive operators or launch their own boats from public ramps and marinas in the area.
Event information: lowerkeyschamber.com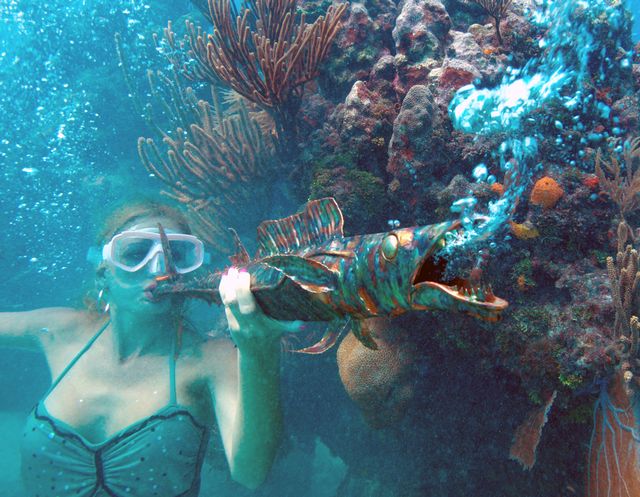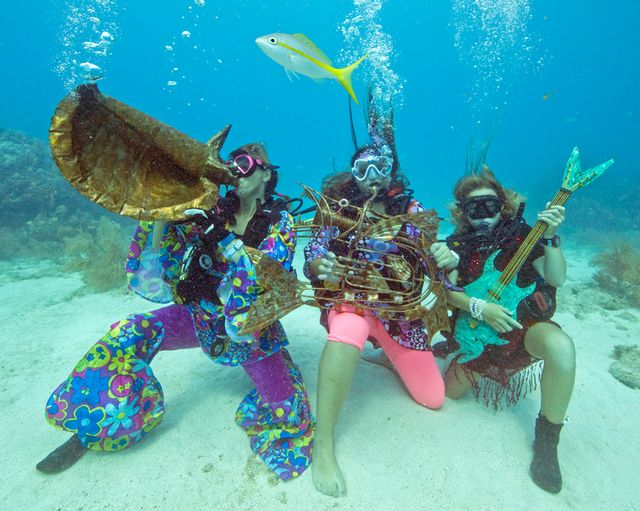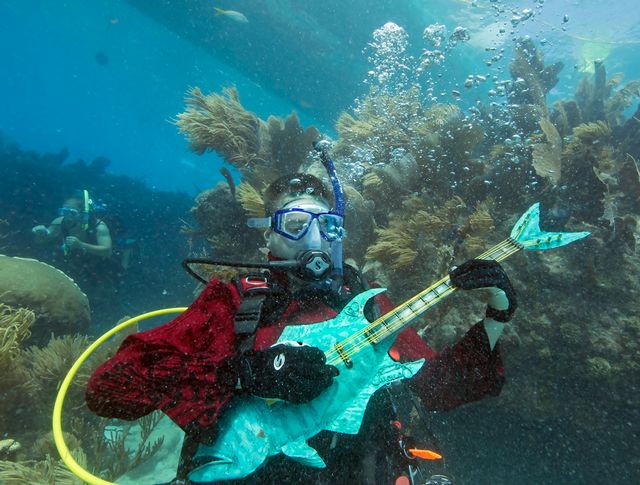 This article was updated on July 7, 2021 at 8:04 AM