Updated on December 10, 2021
Surrounded by an environment filled with abundant terrestrial and marine wildlife, Big Pine & the Lower Keys is the least "people-populated" section of the Florida Keys island chain. In fact, the majority of its inhabitants have four legs, fins or feathers.
Stretching from the west end of the Seven Mile Bridge at Sunshine Key, mile marker 40, to Stock Island at mile marker 5, the Lower Keys are home to two national wildlife refuges, part of a national marine sanctuary and a state park. The region's focus on the environment has earned it the title of the Natural Keys, and no visit would be complete without encountering some of its native wildlife.
Notable stops include …
Bahia Honda State Park. Home to a world-renowned Florida Keys beach, Bahia Honda State Park, located oceanside at mile marker 36.5, offers the perfect getaway for everyone in the family. Along with its historic bridge and pristine waters, the park features picnic and camping facilities, rental cabins, kayaking, daily snorkeling tours to Looe Key Reef, a marina and nature trails. A nature center introduces park visitors to the island's plants and sea life. floridastateparks.org/BahiaHonda
Grimal Grove. The historic tropical fruit grove near Big Pine Key's mile marker 30.5 was first owned by inventor and recluse Adolf Grimal, who amassed hundreds of rare fruit trees and created raised garden beds and waterways for irrigation. After his 1997 death, the property fell into a shambles. In 2013 Patrick Garvey and Growing Hope Initiative restored it as a tropical fruit park. Today, under Garvey's stewardship it's the continental United States' only breadfruit grove, with a focus on propagation, production and research. Tours are available by appointment. The property also hosts activities including youth education and yoga. grimalgrove.com
National Key Deer Refuge. In 1957 the refuge was established to protect and preserve habitats for wildlife — particularly the tiny, shy Key deer that are about the size of a large dog. The refuge's 9,000-plus acres include mangrove forests, freshwater and salt marsh wetlands, pine rockland forests and tropical hardwood hammocks. While the Florida Keys National Wildlife Refuges Nature Center, near mile marker 30.5, is temporarily closed because of the coronavirus, the graceful deer are often seen grazing around Big Pine. fws.gov/refuge/National_Key_Deer_Refuge/
Blue Hole. Find this secluded oasis off Big Pine's Key Deer Boulevard, just 3 miles north of its intersection with the Florida Keys Overseas Highway. An abandoned quarry, the Blue Hole exposes the Keys' unique freshwater lens and attracts a wide variety of wildlife. Tiny Key deer drink there, while other occupants include alligators, turtles, snakes, fish and a variety of birds. Enjoy the view from the observation platform or venture along the forested edges of the walking trail.
Big Pine Kayak Adventures. Author/photographer Captain Bill Keogh and his seasoned crew have operated Big Pine Kayak Adventures since 1992. Located off the Overseas Highway at mile marker 30, the business offers paddling tours and boating eco-tours. The fleet used for rentals and tours consists of paddlecraft including beginner kayaks, sea kayaks, fishing kayaks, paddleboards and canoes. A Carolina 24 motor skiff can be used to transport kayaks and adventurers to remote wildlife refuge and backcountry spots. keyskayaktours.com
Looe Key Reef. This unique preserve is named for HMS Looe, a British frigate that ran aground in 1744. The waters surrounding the reef provide spectacular views of sponges, soft corals, vibrant elkhorn and staghorn coral thickets and a wide variety of fish. Looe Key Reef Resort & Dive Center at mile marker 27.5 and other Lower Keys commercial charters provide excursions to Looe Key. The reef is the site of the annual Underwater Music Festival. looekeydivecenter.com
Skydive Key West. Visitors can enjoy the "bucket list" adventure of skydiving above blue water and island landscapes at Skydive Key West, located on Bat Tower Road at mile marker 17. Certified tandem instructors employ rectangular, aerodynamic parachutes for easy maneuverability and "tiptoe soft" landings. After a nearly 20-minute climb to an altitude of 10,000 feet, jumpers leave the plane and descend at a speed of 120 mph from nearly 2 miles above the Keys island chain. skydivekeywest.com
Geiger Key Marina. At this Lower Keys hideaway spot — a favorite of in-the-know locals — visitors will find a laid-back "fish camp" atmosphere and an eatery that serves deftly prepared casual fare. Located at mile marker 10, the restaurant at Geiger Key offers super-fresh local seafood, delicious in-house specialties and relaxing open-water views. Other attractions include an RV park with modern amenities and comforts, fishing charters, paddleboards and kayaks for exploring the nearby waters. Geigerkeymarina.com
Sheriff's Animal Farm. Sheriff's Animal Farm, located near mile marker 5 on Stock Island, is an attraction for all ages featuring horses, ponies, ducks, geese, pigs, African spurred tortoises and exotic animals like Mo the sloth, Kelsie the lemur, two alpacas, an albino python, peacocks and other tropical birds. The farm is temporarily closed to the public because of the coronavirus, but normally it's open 1-3 p.m. on the second and fourth Sunday of each month. Admission is free. keysso.net/farm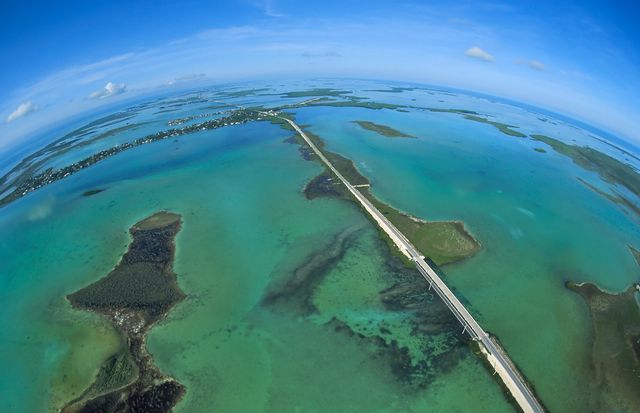 The Lower Keys are home to two national wildlife refuges, part of a national marine sanctuary and a state park.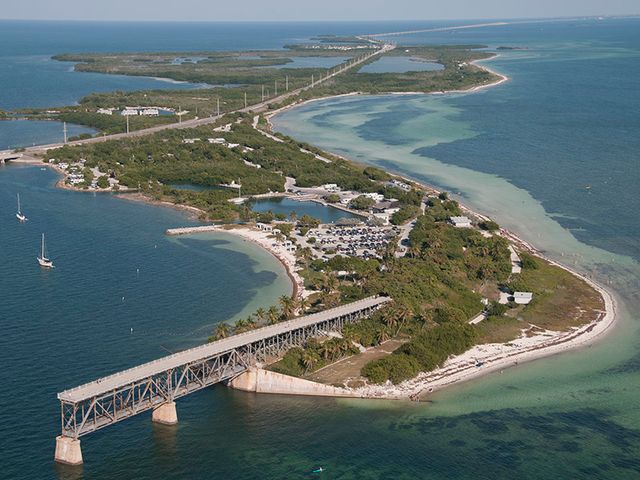 Bahia Honda State Park, located oceanside at mile marker 36.5, offers the perfect getaway for everyone in the family.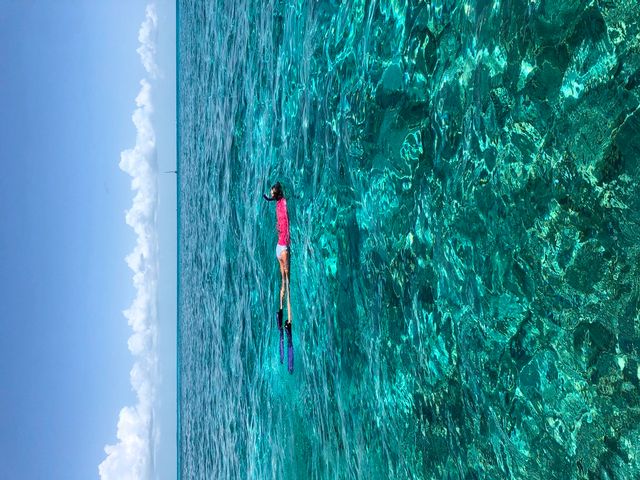 Snorkeling the shallow, clear reefs is an unmatched activity that can be enjoyed by everyone. Image: Malorie Young/Florida Keys Photo Adventure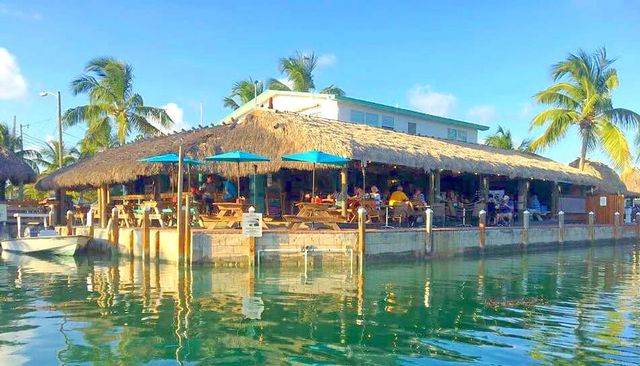 At Geiger Key Marina and Fish Camp, visitors will find a laid-back atmosphere and eatery that serves deftly prepared casual fare.
This article was updated on December 10, 2021 at 2:42 PM