Updated on June 23, 2020
FLORIDA KEYS – The Florida Keys is open to visitors and the Keys tourism council's messaging during COVID-19 continues to stress personal health responsibility.
"Our messaging includes the idea of our visitors embracing protective measures such as hand washing, wearing of facial coverings, social distancing," said Stacey Mitchell, director of the Monroe County Tourist Development Council, the destination marketing office for the Florida Keys.
This website highlights protective health practices for visitors to adopt while in the destination, and is updated regularly.

There's even a video featuring Dr. Mark Whiteside, Monroe County's medical director, who messages important safety information.
And signage has been provided to Keys lodging.
"It all boils down to personal responsibility, and it's up to you," Whiteside said. "It's like Smokey the Bear in preventing forest fires: only you can prevent transmission of COVID."
The Keys' reopening included the removal of health checkpoints on two roads into the island chain, and the suspension of airport health screenings — except for passengers on nonstop flights from designated COVID-19 hotspot states.
The Keys were closed to tourists March 22 to May 31 to minimize the potential spread of COVID-19 during the global outbreak.
COVID-19 GUIDELINES FOR FLORIDA KEYS TRAVELERS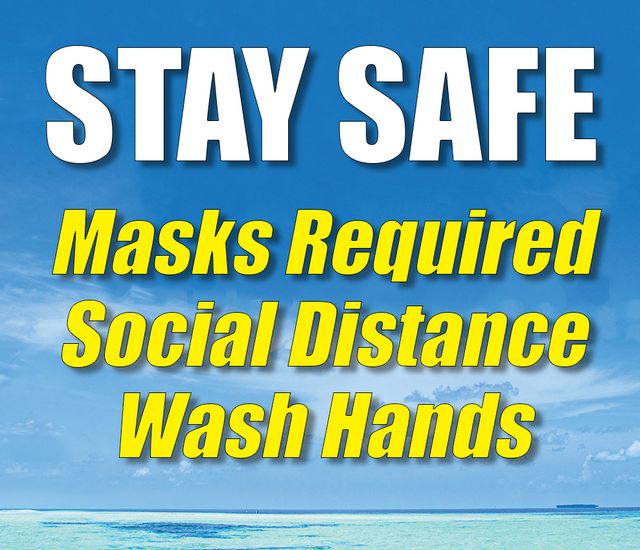 This article was updated on June 23, 2020 at 2:00 PM