Posted on April 23, 2020
FLORIDA KEYS — In today's world of coronavirus concerns, stay-at-home orders and travel restrictions, people can't visit the Florida Keys in person. In fact, the island chain's borders are temporarily closed to visitors. Yet while travel and personal interaction are largely at a standstill, it's still possible to satisfy a craving for the subtropical destination.
Like so many people around the U.S. and the world, Keys residents understand that it's safer at home right now. But their creativity and free-spirited individuality demand expression even under the current restricted conditions. In addition, those who are dedicated to rescuing and rehabilitating wildlife aren't letting COVID-19 dampen their commitment to their charges.
Luckily for Keys fans who remain sequestered in other locales, many island residents are sharing their pursuits and passions online.
Keys musicians are live-streaming concerts from their living rooms, local chefs demonstrate how to prepare their favorite recipes in Facebook Live segments, museum staffers offer virtual tours of their facilities, paddleboarders are sharing "social distancing" excursions in the Keys' nearshore waters, and safely masked animal rehabilitators are bringing online audiences along while they care for sea turtles or wild birds.
That's why the Keys tourism council recently launched a social media–based "Safer@Home" initiative — to entertain and inspire during an uncertain and unsettling time, and to provide a strong virtual connection between the island chain and the people who love it.
While staying safely sheltered in their own homes, the Keys' Facebook, Instagram and Twitter fans and followers can tune in for live-stream Keys content featuring local people and places. They might enjoy nature-based and underwater activities, sway to live sets by local "trop rock" stars, savor cooking and cocktail recipes to make in their own kitchens, discover Keys flavors and treats that can be delivered to their doorstep and brighten their stay-at-home days with other appealing offerings from Keys entities.
An eye-catching logo, based on a whimsical "conch shell house" image created by Keys artist Abigail White, identifies the special "Safer@Home" posts. It's a particularly fitting image since the conch shell is a longstanding symbol of the island chain.
The program also incorporates a weekly giveaway of Keys-related or locally crafted items. Each Friday, a post will pose trivia questions, including one about a recent livestream, with the week's winner chosen at random from those who respond. The winner might receive a Keys goodie bag with island gifts, a tart and creamy Key lime pie, a gift card for local merchandise or even a signed print of White's engaging "conch shell house" image.
But that's not the only entertainment in store for Keys social media followers. A quirky internet competition, hashtagged #FLKeysAtHomeChallenge, debuted May 11.
Internet challenges typically take off when people have more time on their hands to get creative, making them ideal as "stay-at-home" orders continue. During this Instagram-based challenge, entrants will be asked to post a self-made video, up to one minute long, re-creating their favorite moments or activities in the Keys while staying safe at home — and identifying it with the hashtag.
For example, fans of Florida Keys fishing might share videos of themselves fishing in a bathtub. Others might concoct their favorite tropical drink on camera, chill in a hammock beside an inflatable palm tree, pretend to dive into an in-home aquarium or even write a song or ditty about the Keys.
Contest information will be posted throughout the Keys' social media outlets, and the challenge will run until May 25. After submissions are reviewed, a winner will be chosen at random.
The best part? The winner is to receive a trip to the Keys — to be enjoyed after officials determine that it's safe for people to travel and the island chain can reopen, welcoming visitors once again.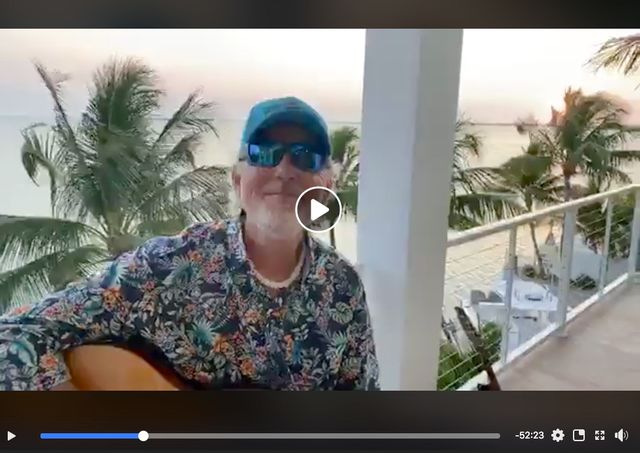 Live social media segments include Keys musicians, like Howard Livingston, live-streaming concerts from their living rooms.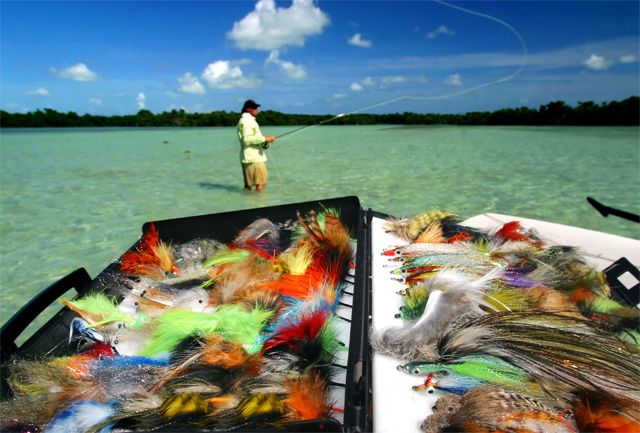 During the FLKeysAtHome hashtag challenge, entrants can re-create their favorite moments or activities in the Keys while staying safe at home.