Suggested Itineraries
Key Lime Academy is designed for the travel agent/meeting planner trade only. To download Suggested Itineraries, please complete the Key Lime Academy program and enter your Access Code here:
Camping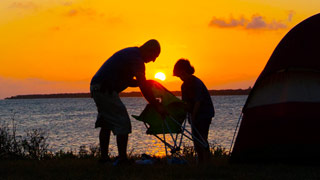 Bicycling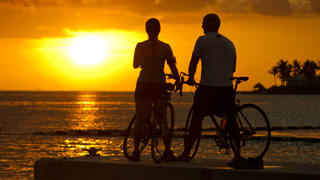 Pre- and Post-Cruise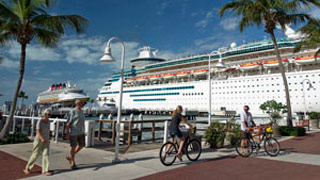 When you visit the Florida Keys and Key West, you will experience the island chain's priceless natural resources. It is also a great place to have fun as a family or for a girlfriends' getaway.
You will be able to enjoy diving, snorkeling, fishing, kayaking, paddle boarding, kite boarding, eco-tours, wildlife, arts with some exquisite galleries featuring world renown and local artists, culture with unique museums, nightlife, our world famous Sunset Celebration on Mallory Square in Key West, award-winning restaurants and an array of accommodations from high-end resorts, branded hotels, small family-owned boutique hotels and bed and breakfasts.
Rental cars are the most convenient and easiest way to experience the entire chain of islands. You will be cruising through 120 miles of unparalleled beauty on the Overseas Highway, proudly designated an All American Road. We definitely recommend a convertible. No need for GPS, but don't forget the sunscreen.
Once you get to Key West, park the car, hire a Pedi cab, rent bicycles or one of those family electric cars and get around the island.
If you decide to fly directly to Key West, the airport is only minutes away from anywhere on the island.
Here are a few example itineraries. Of course there is a lot more to discover.
For more information, feel free to visit our website at www.fla-keys.com.
Photos courtesy of Rob O'Neal and Photo Adventure